I got this new notebook with a fair price. But what about its quality? Is it a good one?

It has been a long time since I wanted to replace my old MSI EX620 by something new. My plan was to do it as soon I got back to Czech Republic since the prices in Brazil aren't so good if we compare with the prices here in Europe. After few weeks reading reviews, comparing prices and looking for the best option which my wallet would handle, I've stumbled upon the Lenovo IdeaPad Z580.
Update: I do not intend to make a professional review. It's just my opinion about something I have bought for myself.
This notebook has very good specifications and an affordable price. Here in Czech Republic I paid 16.000 CZK (640 EUR) in Alza, which is one of the best shops around here.
Specifications
Processor: Intel Core i5 3210 with a frequency of 2.5 GHz; 3 MB L3 Cache
Memory: 2x 4 GB DDR3 1333 MHz; Up to 8 GB in 2 slots
Display: 15.6" LED; 1366 x 768 pixels
Graphic card: NVIDIA GeForce GT630M own 2 GB of GDDR3 memory
Hard Drive: 1TB; 5400 RPM
Optical drive: DVD SuperMulti DL
Multimedia: Support High-definition audio, 2x 2 Watt speakers (SRS Premium Sound), built-in microphone, 1 megapixel Webcam
Communication: WiFi 802nd11b/g/n, LAN Ethernet 10/100 Mbps, bluetooth fourth0
Control: Multitouch Pad, Keyboard with numeric keypad
Interface: 2x USB third0, 2x USB 20, 1x HDMI, 1x VGA, 1x Headphone/Microphone, 1x RJ-45, 1x Card Reader 5V1
Power: Li-Ion battery, 6 cells; Battery life up to 4 hours
Dimensions: 376 x 250 x 20-34 mm
Weight: approximately 2.65 kg
Processor
My notebook came with an Intel Core i5 3210 (Ivy Bridge) which is one of the most recent series. Its performance is amazing and I wouldn't be able to ask for more. This notebook really fits my personal use well. Oh, my personal use is basically Visual Studio, SQL Server, web browsers, music and HD movies. I made a test with Football Manager 2012 as well and it ran perfectly fine!
Memory
The notebook came with 8 GB of RAM (twice DDR3 1333 MHz of 4GB). Since my previous one had 4GB I felt a huge difference, mainly when I need to open lots of applications.
Display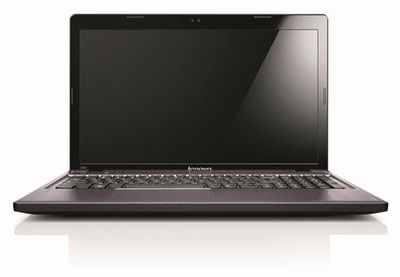 So, I am a guy who loves movies. And since the IdeaPad Z580 comes with a LED display I am really happy! It's a 15.6" display with 1366x768 resolution which performs amazingly while playing HD movies. One very interesting thing which I've noticed but should be better tested is how this screen would perform outside, in a sunny day. I made a small test sitting with my backs to the window while using the notebook and it worked pretty well with the brightness in the maximum. But outside might be something different.
Graphic card
The Z580 comes with 2 graphic cards: One onboard (Intel HD Graphics 4000) and the NVIDIA GeForce GT630M. Both of them are very good, I have zero complaints about any of them. And, since you can choose which program will run with which graphic card, the GeForce ends up not being used so much. But I made a test with Football Manager and the images are great for the game. I should test with a more advanced game, though.
Multi-touch panel and Keyboard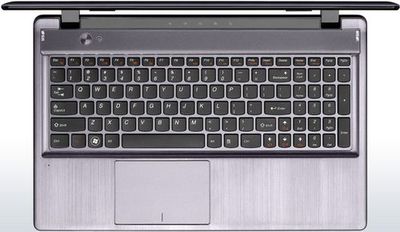 Like the MacBook Pro, this Lenovo IdeaPad Z580 came with a multi-touch gesture touchpad which, in my humble opinion, sucks. First of all, it doesn't have physical buttons and the place we should click can be also used as touchable area. During my first week using it I made lots of mistakes, clicked in the wrong places, dragged things instead of open them… Only now, during the 3rd week, I am getting used to this thing. But I still miss the good old touchpad with physical buttons.
The keyboard, in another hand, is very good. The keys are slightly spread and it gives a very good impression, although it also makes the typos be much more frequent than my previous notebook. Ok, ok... I am getting used to it... And the keys are a slightly noisy. But that's fine. They are physical, at least, differently than the multi-touch panel!
Battery
While my previous notebook was able to handle my activities without power during 1h40, the Lenovo IdeaPad Z580 is able to handle it for 4h. This thanks to its Li-Ion battery with 6 cells. For me was a great advance, taking in to account that from now on I would be able to spend much more time outside doing my stuff.
Temperature and noise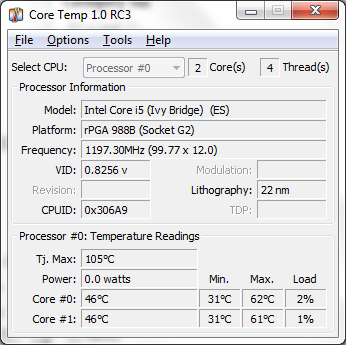 One of the issues I had with my previous notebook was the noise and the temperature. In order to keep it between 50C and 60C the noise was very bothering, even when I was doing absolutely nothing. But with this IdeaPad Z580 the noise is unbelievable ZERO. And I don't know whether the new Ivy Bridge which is cool enough or the internal layout of the notebook but this machine keeps running between 43C and 47C. In rare moments (multimedia, games) I see some temperature peaks. Ah, for measuring the temperature I use CoreTemp 1.0 RC3. Very good software, by the way.
Verdict
Pros: Its price, light weight (2.65kg), beautiful screen, battery lifespan, fast and modern processor, amount of memory and very good for multimedia.
Cons: This strange multi-touch pad, the slightly noisy keyboard, the "mute" soundcard when the computer is recovered from the "sleep mode" and no E-SATA port to connect external HDs.
As a final word I would say that I really needed a new notebook to keep my routine of developer so, despite the cons mentioned above, I think this notebook was a great acquisition. First because some things are just a matter of getting used to. Second, I don't use E-SATA all the time anyway. In the end this machine is great for general use, great for software development, great for multimedia and might be great for a good amount of games.