Back to the books! 📚
I got introduced to the Kindle back in 2011. I even made a short review back then. I was so happy with it that it is the gadget I had for the longest time – nearly 10 years. It has followed me to work, trips, vacation, and parks. And I stand by every word I said back in 2011: Amazing display, good size and incredible battery.
Some time ago, somehow, I stopped reading novels regularly, giving preference to more technical books. And the Kindle was "replaced" by my computer screen as I needed to read the book while practicing some code. As I am slowly returning to novels, I decided to upgrade my reading device.
Enter the Kindle Oasis 3.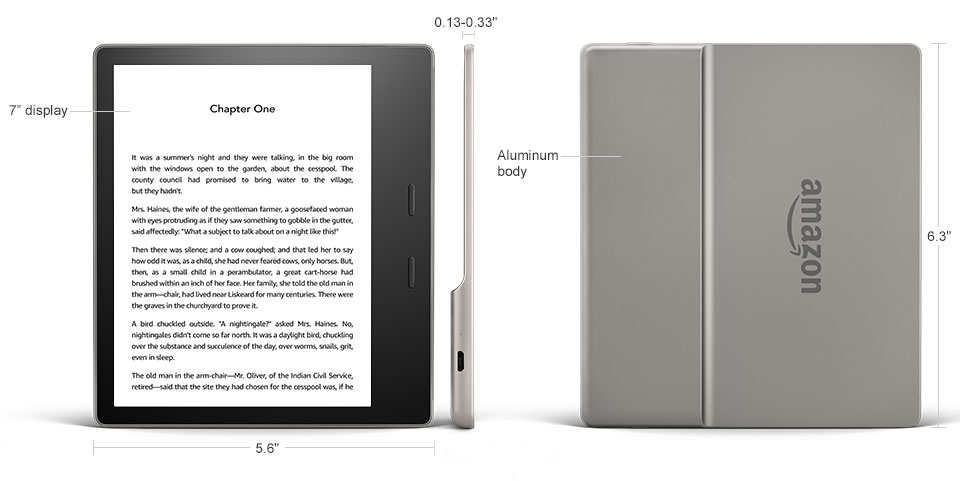 So many things have changed that within the last 10 years that I decided to go to the most expensive from the series, surely expecting it will last more 10 years with me.
It is impossible to compare a Kindle 4 with a Kindle Oasis. It's like comparing, I don't know, a bike and a car: Both will take you from point A to B but one will be faster and more comfortable. Meaning: One can still read a book with the Kindle 4 without any problems, but the experience with the Kindle Oasis is far better!
Now, I could do a full review telling how this and that is amazing, but I have it for less than a week and I didn't even manage to finish a full book yet (reading World War Z, by the way). All I can do is to tell you that getting it was the best thing I could have done, but I found 2 problems:
The battery drains much faster than my old Kindle. That's probably because it has more features, including the display brightness (my old one didn't have it).

It feels cold and slippery as the back is made of aluminum. But any cover will solve the problem, as the one I have.
For more details on the device, I'm going to refer you to 2 videos from Mike's Book Reviews, which helped me to decide (or convinced me) to buy my Oasis: